Radio: A Leading Media Destination for Wealthy Americans
Architectural Digest, Golf Channel, Wall Street Journal - for years, these media properties have been synonymous with wealth and considered ideal environments for advertisers seeking to engage with affluent consumers. But a new Katz analysis of MRI-Simmons data confirms that radio deserves a prominent place in this conversation as well.
RADIO CONNECTS BRANDS WITH UPSCALE CONSUMERS
Katz examined the media behavior of wealthy Americans to understand how select radio formats fit into their lifestyle. Rather than using the traditional metric of annual income, we evaluated the household net worth of consumers, often considered a better indicator of wealth and spending power, as it takes into account the owned assets of the individual's household (including financial accounts, home value and possessions), instead of simply reflecting a regular paycheck.
The average American household has a net worth of $391,880. Spanning across the dial from All News to Hot AC, a wide variety of radio formats attract consumers with deeper pockets and higher spending power than average.
Click gray circle to enlarge chart.
RADIO FORMATS RIVAL UPSCALE MEDIA BRANDS
Looking further into affluent media consumption, it is clear that many commercial radio formats (including News, Talk, and Sports) attract consumers who are as affluent as some of the most well-known, upscale media brands. Radio's most affluent formats, All News and Classical, engage audiences that are larger and wealthier than The Atlantic, Conde Nast Traveler, and the Golf Channel. AAA music station listeners rival The New Yorker, and Sports listeners are on par with the New York Times and the Harvard Business Review.
Click gray circle to enlarge chart.
Affluent Americans wield immense purchasing power across a variety of categories, including automotive, travel, and financial services. AM/FM radio offers marketers multiple options to engage with this important and influential segment in meaningful ways.
---
Back to School Season Amping Up in 2022
This year, back-to-school jitters are not exclusive to students as the current economic climate weighs on parents. Deloitte's Back-to-School Survey gives more insight into the current mindset of parents and how purchase behavior will be affected this season.
PARENTS FACE INCREASED SPENDING LEVELS AND FINANCIAL CONCERNS
Deloitte is predicting a $34.4B back-to-school season in 2022, up +6% from 2021. Parents are planning to spend an average of $661 per child, an additional +$49 over last year. After last year's tech heavy shopping season, tech category spending is expected to be down -8%, while the categories seeing the largest increases in spending in 2022 are clothing/accessories (+18%), followed by school supplies (+7%), and COVID-related products (+7%).
The rising cost of items is cited by 6 in 10 parents as a reason they're spending more this year. 57% of parents are concerned about this inflation, as a growing number are experiencing financial distress. 33% consider their household to be in a worse financial situation than last year and 36% are worried about making upcoming school-related payments.
CHANGES TO HOW AND WHERE CONSUMERS SPEND
This year, in-store shopping is seeing a resurgence, comprising half of consumers' back-to-school budget (49%), an increase of +6 points over 2021. Following two years of growth, consumers' online spend is expected to decrease -4 share points to 35%. As always, mass merchandisers are the top destination, drawing 81% of shoppers, up +7 points from last year. Every other store format is seeing growth in 2022, with the exception of dollar stores, which are flat/down -1 point. More than half of consumers (56%) will shop at online-only stores, gaining +7 points over last year. Another notable store category experiencing growth this year is traditional department stores, with a +7 point gain.
Click gray circle to enlarge.
PEAK PENDING OCCURRING LATER THAN LAST YEAR
A year older and wiser, 63% of parents are expecting stockouts during this shopping season due to COVID-19 impact, a +13 point increase over last year. Despite the threat of low inventory, parents are not setting out to shop any earlier; in fact peak spend is occurring the first half of August - and 46% of total spend is expected to take place after July. There is still time to influence where and how parents' back-to-school dollars are spent, but retailers need to act now, as $15.8B of spending is slated to take place from August-on.
Click gray circle to enlarge chart.
Local radio is a valuable asset for retailers looking to influence back-to-school dollars. It delivers high reach among parents in local markets across the country and is proven to impact consumer behavior, leading to +20% lifts in online search activity and store traffic (RAB studies). And radio delivers an average $12 return for every dollar spent on ads, including larger returns for back-to-school retail sectors, including mass merchandisers ($16), department stores ($15), and electronics retailers ($14) (Nielsen ROAS studies).
For more information from Deloitte.
---
The Katz Local Vote: Helping Radio Get its Share of Political Ad Dollars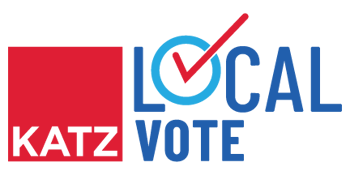 Kantar now projects that political ad spending will hit $8.4 billion this year. With 3 months, and a dozen primaries, between now and the general election, let Katz's Local Vote Interactive Guide help you succeed this mid term election season. Whether you are navigating the political landscape for political or brand advertising, you'll be able to use our guide to easily engage with these helpful insights:
Political windows
Governor, Senate, and U.S. House of Representatives races
State political leanings
Voter media usage by state, market, and party affiliation
And more to come!
See below for a quick preview of the Local Vote Interactive Guide, including the main menu, voter timeline, and a sample of data for The Volunteer State, where citizens are voting in their primary today.
Click gray circle to enlarge.
Go to the Katz Local Vote Interactive Guide.