Radio Connects Brands with Valuable College Sports Fans
NEW KATZ STUDY: COLLEGE FOOTBALL'S MOST PASSIONATE FANS FOUND ON RADIO DIAL
Alabama, Notre Dame, Georgia, Ohio State - could one of these schools be the next national champ? College football fans are excited this week, as the kickoff of the new season is just around the corner. And brands should be excited as well - especially if they're planning to advertise during radio broadcasts of college football games. Katz Radio Group's latest consumer survey finds that some of college football's biggest, most engaged, and most valuable fans tune into the action on AM/FM radio.
COLLEGE FOOTBALL LISTENERS AMP UP ENGAGEMENT WITH BRANDS
Compared to a typical college football fan, listeners are more active and engaged with all aspects of the sport, and are more likely to invest time and money into their passion. Fandom runs deep for college game listeners - they are more likely to consider themselves big fans, own team apparel, and deck out their homes with college football paraphernalia such as flags, banners, and drinkware. College game broadcast listeners are also more likely to take part in consumer activities than the average fan: more likely to go to games, watch games at bars or restaurants, and place bets on college football action. And when it comes to engaging with brands that advertise during radio broadcasts of college games, listeners are +28% more likely to notice brands, and +49% more likely to consider using brands they hear on-air during games.
Chart is interactive; click gray circle to enlarge.
College football is a touchdown for advertisers, delivering loyal, engaged audiences across the U.S. Brands are reaching some of the most desirable prospects in the country, linking themselves with deeply rooted fanbases, and getting noticed.
---
Holiday Shopping Season is Sooner Than You Think
EXPERIAN TRACKING EARLIER, BRICK-AND-MORTAR-HEAVY SHOPPING SEASON
Experian's new Holiday Shopping Guide is designed to help brands navigate the 2022 holiday season. Based on Experian's ConsumerView data from 2019-2021, covering credit and debit card usage across the top 500 retailers, the guide provides valuable consumer insights in terms of shopping channels and timing to help brands make informed marketing decisions for the holiday shopping season.
CONSUMER MINDSET MAY BE MORE "HO-HO-HO" THAN "HALLOWEEN" THIS OCTOBER
Black Friday has traditionally been held as the beginning of the winter holiday shopping season. But recent years have shown that consumers have been starting their holiday shopping progressively earlier. Experian finds that October's share of holiday sales increased +2 points over the past 3 years, while December dropped -3 points.
Chart is interactive; click gray circle to enlarge.
BRICK-AND-MORTARS DOMINATE, BUT ONLINE SHOPPING IS GROWING
The majority (68%) of holiday shopping occurs offline at brick-and-mortar stores, though online shopping has been growing in popularity, up +6 points since 2019. In-store shopping is more concentrated earlier in the winter holiday season, peaking in October, meaning retailers should anticipate and prepare for an influx of holiday foot traffic before Halloween.
Chart is interactive; click gray circle to enlarge.
HOW RADIO CAN HELP RETAILERS THIS HOLIDAY SHOPPING SEASON
AM/FM radio can be a valuable media partner for retailers staffing up for the surge of holiday shoppers by delivering results on employment recruitment campaigns. A Katz case study for a major retailer found that radio ads drove a +10% lift in awareness and a +32% increase in consideration for job openings in listeners' local areas.
Radio can also help retailers drive sales this holiday season. It is the #1 reach medium, engaging consumers across demographics, and giving retailers the advantage of time and place opportunities, reaching prospects out-of-home, on-the-go, and during prime shopping hours. Radio has also been proven to impact consumer behavior including foot traffic, online search activity, and positive ROI across major retail categories.
For more information from Experian.
---
July Retail Sales See Monthly Stability and Year-Over-Year Gains
July 2022's Advance Retail Sales report from the Department of Commerce (data from the U.S. Census Bureau) reveals monthly stability in retail sales. Consumers show that they are willing to spend across categories, even in the face of high inflation.
Overall, retail sales reached $682.8 billion (adjusted) in July - flat compared to June, which saw a +0.8% increase over May. July gained a total +10.3% from last July, with nearly all of the measured retail categories exhibiting year-over-year increases except electronics stores (-9.9%), and department stores (-1.4%). Most categories show some growth over last month as well, with a few exceptions, including auto dealers and gas stations, both down less than -2%.
Chart is interactive; click gray circle to enlarge.
Ecommerce (nonstore retailers), is the monthly sales growth leader (+2.7%), followed by miscellaneous and home improvement stores (+1.5% each). Ecommerce is a major year-over-year growth category as well, up +20.2%, topped only by gas stations, up +39.9%. Another strong performer in July is miscellaneous stores, up +17.8% year-over-year, and +1.5% over last month. This category, which incorporates office supply and stationary stores among its industry groups, is likely benefitting from a more robust back-to-school shopping season.
For more information from Census.gov.
---
The Katz Local Vote: Helping Radio Get its Share of Political Ad Dollars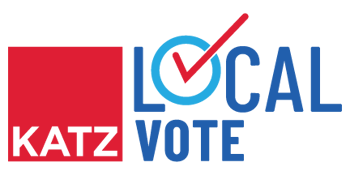 With less than 3 months to go until the general election, markets are heating up with political advertising. Katz's Local Vote Interactive Guide can help you succeed this mid term election season, whether you are navigating the political landscape for political or brand needs.
STATE HIGHLIGHT: FLORIDA
Did you know that Spanish Language and AC are tied for the top radio format to reach Republicans in Miami? See below for a quick preview of the Local Vote Interactive Guide, including a sample of data for Florida, where citizens are voting in their primary on Tuesday. Want to learn more? Click the link below to access the full guide.
Click gray circle to enlarge.
Go to the Katz Local Vote Interactive Guide.