Incumbent Governors See Benefits of Early Radio Investment Across Formats
FINDINGS FROM NEW KATZ CASE STUDY
As we have seen in past election years, political candidates tend to turn to radio closer to Election Day than Labor Day. This cycle, Katz has been following a pair of incumbent governors from both sides of the aisle that are going against this trend and embracing the power of radio's diverse formats early in the election cycle - and earlier than their opponents. In a new study, Katz has gathered evidence that the strategy of using radio early, often, and on a wide variety of formats is helping political candidates build support well ahead of November 8th.
EARLY, OFTEN & WIDE: KATZ ANALYSIS OF INCUMBENT GOVERNOR CAMPAIGNS IN TX & IL
While Greg Abbott (R) and JB Pritzker (D) are favored to retain their seats as governors, they are taking nothing for granted and have already launched significant radio campaigns as part of their marketing strategies. A Katz analysis of Media Monitors found that both governors began airing spots in their respective states before Labor Day, 10 weeks ahead of the November 8th general election.
Both incumbent governors are utilizing a wide variety of formats to get their message out to voters across the radio dial and across their state. Looking at the markets and stations tracked by Media Monitors, it is clear that JB Pritzker has set his sights beyond News/Talk, and is targeting voters on music stations: Urban, Urban AC, Soft AC, Hot AC, Classic Rock, Classic Hits, and AOR. Greg Abbott is embracing talk formats (News, News/Talk, Talk, Sports), as well as music, including Spanish Language, Country, Classic Rock, Classic Hits, Adult Hits, and AC in his radio plan.
Click gray circle to enlarge chart.
RADIO IMPACTS VOTER INTENTION
To understand how Abbot's and Pritzker's current radio campaigns are influencing voters, Katz conducted online surveys with likely voters in both Texas and Illinois. Results show that their current radio activity is successfully increasing voter intent for both governors. Texans who heard Greg Abbott's radio campaign were +5% more likely to vote for him compared to those who have not heard it. And in Illinois, voters experienced a +4% lift in intention to vote for JB Pritzker among those who heard his radio campaign vs. those who did not.
Click gray circle to enlarge chart.
Incumbent candidates are already standing on four years of reputation, built from all of their actions during their time in office. Their political advertising serves as a reminder and a rallying cry to bases and undecideds, to help make incremental gains in voter impression. Every percentage point counts for political campaigns, and radio is proven to positively impact voter intention. Greg Abbott and JB Pritzker show that incumbent candidates from both sides of the aisle stand to benefit from using AM/FM radio to engage with voters. They both invested early in key markets and embraced a variety of formats, which is proving to lay crucial groundwork ahead of the general election.
---
Radio is a Media Must for Reaching Black American Consumers
RADIO REACHES 9 OUT OF 10 BLACK AMERICAN CONSUMERS ACROSS GENERATIONS
Nielsen's latest Audio Today report places the focus on Black American consumers, giving a current, comprehensive overview of their media landscape, and illustrating the power of audio and radio in their lives across generations.
As in previous iterations of Nielsen's cross media reports, radio earns the title of #1 measured media among Black American consumers, reaching 92% of A18+. Radio claims the top spot among young Black Americans as well, at 90% for A18-34, ahead of television, smartphones, and other internet devices. Radio's high reach extends to the older demographic breaks as well, reaching 93% of A35-49 and A50+.
Chart is interactive; Click gray circle to enlarge.
BLACK AMERICAN TOTAL AUDIO AUDIENCE DRIVEN BY AM/FM RADIO
Turning the focus to audio, Nielsen finds that Black Americans' total audio usage - across AM/FM radio, streaming services, satellite radio, and podcasts - racks up nearly universal monthly reach across all major age brackets. Brands employing audio marketing strategies that include both traditional and digital options have the chance to engage 99% of Black American consumers 18+ and 18-34, along with 98% of A35-49, and 96% of A50+.
The AM/FM radio audience makes up the vast majority of Black Americans' total audio reach. With levels of 90%-93% among the major demographic breaks, AM/FM radio is the only audio platform that can deliver the scale advertisers need among Black Americans.
Click gray circle to enlarge chart.
Radio continues to maintain a dominant place in the evolving media landscape of Black Americans. Not only radio, but audio's diverse offerings are truly capturing consumers time and attention, with AM/FM at the core. Radio listeners contribute significantly to the total audio audience, making radio a must for advertisers in their audio mix.
---
Consumers Losing Trust in Social Platforms
TRUST IS IN HIGH DEMAND, BUT LOW SUPPLY FOR BRANDS
A new report from Insider Intelligence finds that consumer trust is down across all measured social platforms compared to 2021. The digital trust benchmarks are calculated from the weighted scores of five trust pillars - security, community, legitimacy, ad experience, and ad relevance. Benchmark scores for 2022 ranged from 66.5 to 83.9 out of a possible 175 total points. Losses ranged from -2.8 to as high as -5.9 and spread across every pillar, especially in the areas of safety, privacy, and ad relevance.
Click gray circle to enlarge chart.
ENGAGEMENT AT STAKE FOR PLATFORMS AND BRANDS
The report finds evidence that consumer trust issues have a negative impact on overall social platform usage. Nearly every platform experienced a decline in users year-over-year, and users are less likely in 2022 to report spending more time on social platforms than last year. Insider Intelligence conducted a correlation analysis and found that among all the pillars, the most correlation occurred between time spent and the integrity of content - a consumer was more likely to report spending more time with a platform if they felt the content they encountered was not deceptive.
Beyond platform engagement, brands themselves are affected by consumer trust issues in terms of ad engagement, or lack thereof. Ad engagement is impacted by consumer sentiment around security, community, and legitimacy, and less so by ad quality. If consumers feel a platform is being negligent about their privacy, safe participation (free from harassment), or is playing host to deceptive content, it will impact their willingness to engage with advertising.
Click gray circle to enlarge chart.
Brands must be sure their messaging reaches consumers on the right platforms to truly resonate. As consumers get more savvy about the ways platforms handle privacy, online harassment, and content moderation, brands should become more discerning about being seen and heard in questionable environments. Radio provides a brand-safe solution for advertisers who have become disillusioned with social platform practices.
---
Helping Radio Get its Share of Political Ad Dollars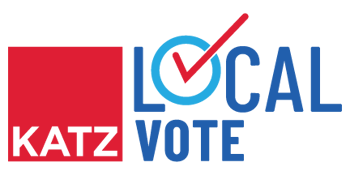 AdImpact reports that political ad spending for the 2022 midterm cycle has already surpassed the non-presidential ad spending level from 2020 - and there are still more than 5 weeks left to go! Katz's Local Vote Interactive Guide is filled with data and insights to help you succeed this midterm election season, whether you are navigating the political landscape for political or brand needs.
MARKET HIGHLIGHT: TUCSON, AZ
According to BIA, Tucson, AZ is being inundated with political spending this year, reaching 17% of its total local ad spend (and 55% of its local TV spend). See below for a sampling of Katz's Local Vote data for Tucson, to see how AM/FM radio is the best bet for engaging Democrat, Republican, and Independent voters in less politically-cluttered ad environments than TV. Want to learn more? Click the link below the preview to access the full guide.
Click gray circle to enlarge.
Go to the Katz Local Vote Interactive Guide.
For more information from BIA.