Scared of Ad Wear-Out? Embrace the Sounds of the Season
NEW KATZ SURVEY EXPLORES HOW HALLOWEEN CAN FIGHT WEAR-OUT AND HELP BOOST CREATIVE
Good creative drives great impact. And while studies have shown that radio ad engagement rises with frequency, with no signs of erosion in attention, brand opinion, and purchase intent (Audacy, 2022), diversifying your creative portfolio is always a best practice. Having a variety of spots increases the chance of success by allowing for different messaging, themes, and creative elements to resonate with consumers. It also decreases the worry of any perceived ad wear-out or growing stale with consumers. Katz's latest consumer survey explores how brands can use the power of audio to keep ads frightfully fresh this time of year.
BRANDS CAN TAP INTO HALLOWEEN FUN TO BOOST ENGAGEMENT
Katz surveyed 800 consumers across the country and found that 7 in 10 respondents plan on celebrating Halloween this year. They appreciate all the sights and activities of Halloween, and nearly three-quarters of respondents enjoy the playfulness of the season. With consumers so immersed in this playful holiday, why not get in on the fun - employ audio's unique theater of the mind, and incorporate Halloween elements into radio ads?
57% of respondents agree that Halloween-themed ads are more likely to catch their attention this time of year. 72% feel that adding "spooky" sound effects can make radio ads more effective. The majority of consumers agree that it's a good idea for brands to include Halloween themes in radio ads. And it's not just for candy and costume retailers, 6 in 10 respondents feel it's okay for brands to have Halloween-themed ads even if they're not selling Halloween supplies.
Halloween is a playful holiday that consumers overwhelmingly enjoy. It also has a vast variety of spooky sounds to inspire ad creative and help rouse emotions. Whether you are a liquor store, quick service restaurant, CPG, or car dealership - all brands have the opportunity to tap into the fun of the Halloween season to give some new life to their creative.
---
Auto Aftermarket & Audio Go Hand in Hand
HEAVY AUDIO USERS HAVE HIGHEST AUTO AFTERMARKET ENGAGEMENT & AD RECALL
In their latest category study, Cumulus Media | Westwood One Audio Active Group digs into the auto aftermarket vertical. Findings from their MARU/Matchbox-commissioned study of over 800 auto parts shoppers reveal that audio platforms - AM/FM radio and podcasts in particular - are ideal for auto aftermarket brands.
Heavy radio listeners are highly active in the category, spending an average of $861 a year at auto aftermarket retailers, over +$140 more than both the average person and heavy TV viewers. They make more shopping trips, shop at more retailers, and have their cars maintained/serviced more times a year than the average as well.
Chart is interactive; click gray circle to enlarge.
AD RECALL HIGHEST FOR RADIO AND PODCAST LISTENERS
Audio listeners' considerable involvement in the auto aftermarket category extends to ad engagement as well. Heavy radio listeners have an average brand recall score of 17%, +21% higher than the average person, and +13% above heavy TV viewers. Advertising resonates better with listeners - they are more likely to recall brand advertising for auto aftermarket retailers than their counterparts.
Click gray circle to enlarge chart.
Due to listeners' high engagement with the category - based on spend, shopping behaviors, and ad recall - radio is an ideal platform for auto aftermarket retailer advertisements. Nielsen reports that radio delivers a $21 return for every $1 auto aftermarket retailers spent on advertising - further proof that brands are hitting the right targets on the right medium to maximize impact.
For more information from Cumulus Media | Westwood One Audio Active Group.
---
A Look Ahead at Holiday Travel Plans
DELOITTE REPORTS SHIFTS IN HOLIDAY TRAVEL BEHAVIORS
The current economic climate is anything but merry, but it won't stop consumers from getting into the holiday spirit this year. Deloitte's Holiday Travel Survey gives more insight into the current mindset of consumers and how travel behavior will be affected this season. Consumers are planning to spend an average $1,287 on holiday travel this year. Three-quarters anticipate spending the same, or less, while 26% intend to spend more.
TRAVEL INTENT DECREASES ACROSS DEMOS, YOUNG ADULTS REMAIN RESILIENT
31% of Americans plan to take at least one trip during the 2022 holiday season, down from 42% in 2021. Younger adults are the most resilient travel demographic, with 41% taking trips in 2022. Top reasons for the decline are financially driven, 37% of adults have financial concerns, and 30% prefer to spend on other things. Despite pressures, consumers are holding steady taking an average of two trips this season, on par with 2021.
Chart is interactive; click gray circle to enlarge.
AMERICANS ARE HITTING THE ROAD FOR HOLIDAY TRAVEL
Nearly half of Americans plan to take a road trip this holiday season, with strong intent across demos. Road trips are popular choices throughout the holiday season from Thanksgiving through early-mid January, peaking in December before Christmas.
Chart is interactive, click gray circle to enlarge.
Road trips and radio go hand in hand. Radio is inherently local and in virtually every car, making it a valuable resource for these holiday travelers, both at their destinations and along the way. It's a source of entertainment and the most current news, traffic, and weather relevant to their location. And for those businesses looking to reach this active audience segment, AM/FM radio dominates in-car messaging opportunities, delivering the highest reach and engagement of any in-car audio platform.
For more information from Deloitte.
---
It's the Final Countdown! Impact Voters Now on Radio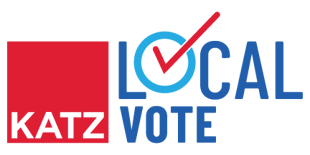 There is still time to engage with persuadable voters before the midterm election, and the best way to do that is on AM/FM radio. With state and market-level data on voters' party affiliation and media usage, Katz's Local Vote Interactive Guide is full of evidence proving the power of AM/FM radio to reach local voters across the country.
MARKET HIGHLIGHT: LAS VEGAS, NV
See below for some highlights from Katz's Local Vote for the highly active political market of Las Vegas, which show how AM/FM radio is the best bet for engaging Democrat, Republican, and Independent voters in a less politically-cluttered ad environment than television. Looking to target Independents on radio? AC, Rock, and Classic Hits stations have the highest reach among these voters. Click the link below the preview to access the full guide.
Click gray circle to enlarge.
Go to the Katz Local Vote Interactive Guide.