Helping Radio Get its Share of Political Dollars
AdImpact is projecting the 2023-2024 election cycle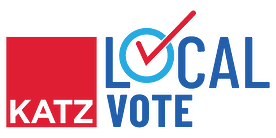 to be the most expensive in history - on track to surpass $10 billion in political spending. As this colossal political cycle progresses, it is Katz's goal to promote local radio as a powerful asset for any political campaign and ensure it gets its fair share of the $10B pie. That is why Katz has re-launched the Local Vote initiative, an interactive guide designed to help campaigns build informed media strategies that reach local voters and establish meaningful connections with constituents throughout the country.
In it you will find helpful political and media insights:
Election dates and political windows by state
Presidential, Gubernatorial, and Congressional race details
Political leanings by state and local market
Deep dives into 250+ local markets across the U.S.
Voter media usage by state, market, and party affiliation
And more to come!
The Local Vote is full of insights to educate campaigns on the power of AM/FM radio to engage local voters. Click the link below to start exploring!