Brands Reap the Benefits of Radio's Engaged MLB Fan Base
NEW KATZ STUDY: RADIO DELIVERS RECEPTIVE SPORTS FANS
The Major League Baseball postseason is in full swing, with teams, fans, and brands looking forward to some big wins. Katz Radio Group reached out to baseball fans across the country to recap their experiences during the 2022 regular season and find out why those that tune in to radio broadcasts are ideal consumer targets for brands.
MLB LISTENERS ARE BIG BRAND & TEAM SUPPORTERS
Compared to a typical Major League Baseball fan, game listeners are more active and engaged with all aspects of the MLB, including the advertisers they hear on-air during games. Listeners are +27% more likely to notice brands, and +46% more likely to consider using those brands they hear during game broadcasts.
This heightened brand engagement stems from listeners' deep fandom for the sport and the league. Listeners are more likely than the average fan to be "big fans" of the MLB, own team apparel, and decorate their homes, yards, and cars with such MLB memorabilia as bobble heads, pennants, license plate frames, magnets, and bumper stickers.
Listeners are much more likely to have spent time and money on their MLB passion this season as well: attending a game (or multiple games) in person, going to a bar or restaurant to watch a game, hosting/attending a party to watch a game, or placing bets on MLB action.
Click gray circle to enlarge chart.
FOR FANS, IT'S NOT JUST ABOUT WHO'S ON THE FIELD, IT'S WHO'S IN THE BOOTH
7 in 10 MLB fans say they enjoy listening to the radio announcers that call the games for their team. And among the 30% of fans that have a favorite announcer, many list a radio broadcaster as their number one. Spanning baseball's past and present - Vin Scully, Phil Rizzuto, Pat Hughes, Joe Castiglione, Tom Hamilton, and Jeff Brantley are just some of the names cited by respondents, whose voices have been heard and beloved by fans on radio.
Fans overwhelmingly value a knowledgeable play-by-play announcer, but the appreciation extends farther into the broadcaster's ability to make fans feel. A great radio announcer's voice can convey an immersive experience, "so descriptive I feel like I'm watching even though it's radio." It can also foster the feeling every fan craves: being part of something bigger. As one respondent stated, he "makes you feel like you're a valued part of the game."
Click gray circle to enlarge.
Radio is an ideal way for brands to engage with MLB fans throughout the regular season and postseason. 76% of MLB fans feel radio broadcasts are a good way to bring the game to me when they can't be home to watch. Radio, with its beloved announcers and commentators, connects fans to the action and links brands to some of the most desirable prospects in the country.
---
The Affluent Appetite for Audio is Growing
RADIO GAINING REACH AND ENGAGEMENT AMONG AFFLUENTS
Affluent Americans are an important consumer group with immense influence and purchasing power across numerous categories. Research company Ipsos released findings from a recent report, How Affluents Navigate the Latest Media Landscape, which offers new insights into audio consumption behaviors among affluent adults with household incomes over $125,000.
AFFLUENTS ARE AUDIO OMNIVORES
Affluents are "media omnivores," consuming an average of 8.5 media platforms weekly across video, audio, and print. They are "audio omnivores" as well, engaging heavily with all forms of audio, and increasing that engagement year over year. The Ipsos study finds that three-quarters of affluents listen to AM/FM Radio, more than all other types of audio, and an increase of 6 points over 2020. Audio streaming services, which includes AM/FM content as well as pureplays reaches 64% of affluents (+6 from 2020). Podcasts gained +7 points over the last two years, now reaching 51% of affluent adults.
Chart is interactive; click gray circle to enlarge.
Ipsos' survey finds that affluents are spending significant time with audio, especially AM/FM radio. Affluents report listening to the radio for 4 hours a week, an increase of around an hour from the pandemic-impacted years 2020 and 2021. Other audio platforms are seeing increased usage as well, proof that affluents are true audiophiles - supplementing their audio usage, not replacing one platform with another.
Chart is interactive; click gray circle to enlarge.
For more information from Ipsos.
---
Spooky Spirits Continue to Soar this Halloween
The National Retail Federation reports a resurgence of Halloween participation and spending this year. In fact, Halloween 2022 spending is projected to beat last year's record and hit a new all-time high. Findings from the NRF's national survey indicate that 69% of adults plan to celebrate Halloween this year (up from 65%), spending an average of $100 per household on costumes, candy, decorations, and cards. Total spending is projected to hit $10.6 billion - a new record high - with costumes, decorations, and candy all exceeding $3B each, surpassing levels reached in 2021.
Click gray circle to enlarge chart.
TRICK-OR-TREATERS TURN TO BRICK-AND-MORTARS FOR HOLIDAY PREP
Halloween revelers will be turning largely to brick-and-mortar stores for all their spooky treats. The most popular destinations for shopping in 2022 are discount stores (40%), and specialty Halloween stores (36%), while 31% of consumers plan to shop at online retailers.
Click gray circle to enlarge chart.
RADIO ROAS IS A TREAT FOR HALLOWEEN RETAILERS
With the majority of consumers taking to their cars to stock up on spooky supplies, what better medium than radio to scare up business for retailers this Halloween? Radio masters time and place opportunities, reaching consumers out of home, on the go, and during prime shopping hours. Numerous studies have proven how well radio works for retailers - delivering positive returns for every dollar spent on radio (Nielsen), and impacting consumer behavior both in-store and online (RAB).
Click gray circle to enlarge chart.
For more information from the NRF.
---
Helping Radio Get its Share of Political Ad Dollars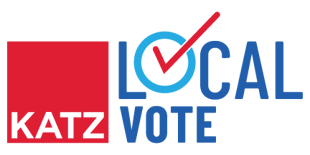 AdImpact reports that September hit $1.1B in political ad spending, and October is projected to beat it! Katz's Local Vote Interactive Guide is filled with data and insights to help radio get its share of dollars this this midterm election season.
MARKET HIGHLIGHT: ATLANTA, GA
See below for a sampling of Katz's Local Vote data for the highly active political market of Atlanta, GA showing how AM/FM radio is the best bet for engaging Democrat, Republican, and Independent voters in less politically-cluttered ad environments than TV. Looking to target Independents on radio? AC, Urban, and News/Talk stations have the highest reach among these voters. Click the link below the preview to access the full guide.
Click gray circle to enlarge.
Go to the Katz Local Vote Interactive Guide.